How to Add Twitter Timeline into my website?
How to embed a timeline
Embedded timeline widgets give you the ability to embed a collection of Tweets (known as a timeline) on your own website. There are five types of embedded timelines available, all of which look and feel like timelines on twitter.com:
Firstly::
Go to this link & Enter Your Twitter Url to embedded…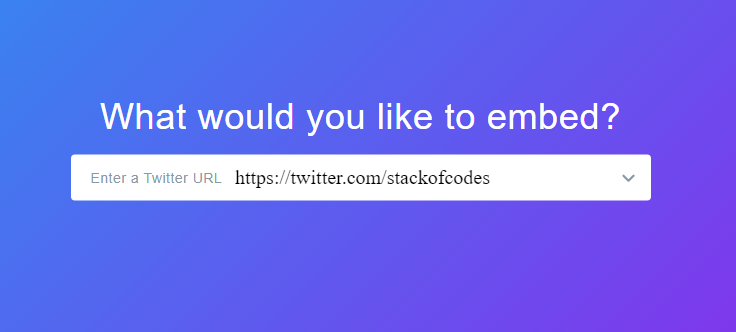 Then, Just Follow Instruction & Done..!!
Example::
Go to https://publish.twitter.com/.
Enter the URL of the timeline or Moment you'd like to embed.
Customize the design by specifying the height, theme(light or dark), and link color to match your website.
Copy and paste the code into the HTML of your website wherever you would like the timeline to appear.
You're done!
source: https://help.twitter.com/en/using-twitter/embed-twitter-feed